Product Description
F160 Jaw Flexible Type Tyre Couplings
| | |
| --- | --- |
| Product Name | Tyre Coupling  |
| Material | Steel |
| Elastomer Material  | Rubber |
| Structure  | 2 shaft & flexible spider |
| Bore size  | Finished bore |
| Weight  | About 3.3kg / pcs |
| packing | plastic bag +paper box +wooden box +wooden pallet |
Main Products:
1. Timing Belt Pulley (Synchronous Pulley), Timing Bar, Clamping Plate; 
2. Forging, Casting, Stampling Part; 
3. V Belt Pulley and Taper Lock Bush; Sprocket, Idler and Plate Wheel;Spur Gear, Bevel Gear, Rack;  
4. Shaft Locking Device: could be alternative for Ringfeder, Sati, Chiaravalli, Tollok, etc.; 
5. Shaft Coupling: including Miniature couplings, Curved tooth coupling, Chain coupling, HRC coupling, 
    Normex coupling, Type coupling, GE Coupling, torque limiter, Universal Joint;  
6. Shaft Collars: including Setscrew Type, Single Split and Double Splits; 
7. Gear & Rack: Spur gear/rack, bevel gear, helical gear/rack.
8. Other customized Machining Parts according to drawings (OEM) Forging, Casting, Stamping Parts.
Packaging & Shipping:
All the products can be packed in cartons,or,you can choose the pallet packing.
MADE IN CHINA can be pressed on wooden cases.Land,air,sea transportation are available.UPS,DHL,TNT,
FedEx and EMS are all supported.
Company Introduction:
Factory View:
Exhibition:
FAQ:
1. MOQ
 A: Generally, 1 pc for standard parts; contact for nonstandard parts.
2. Delivery Time
 A: In stock: within 5 working days. Out of stock: depends on your order quantity.
3. How To Select
 A: part number or drawing, catalogue. If no, you can send us your sample, so we can make the drawing and sample accordingly.
4: What is the Warranty for your products?
 A:Normally our warranty is 1 year.
Contacts: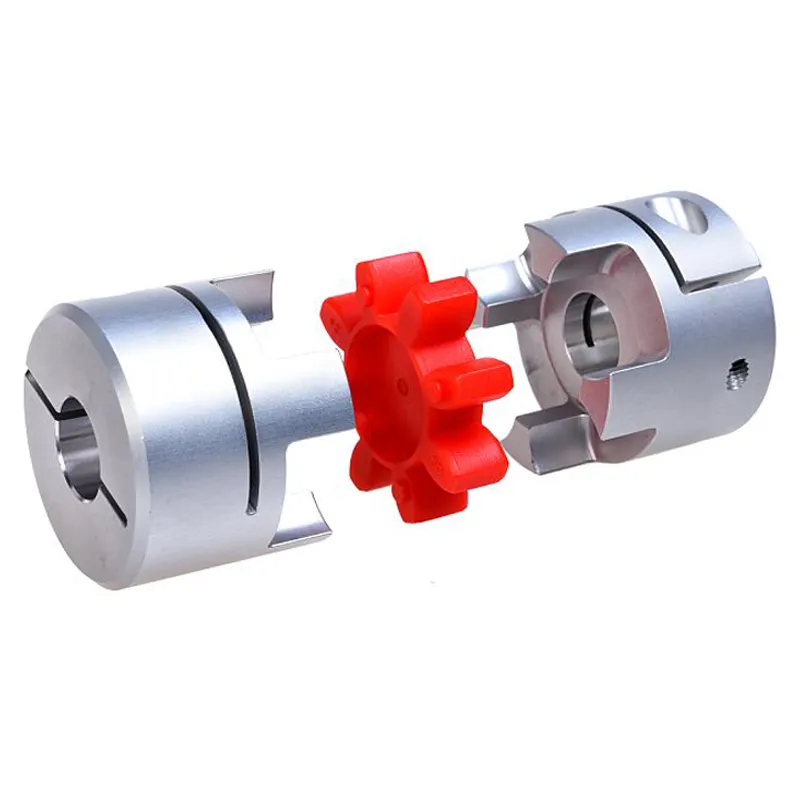 Using Jaw Couplings in Hydraulic and Pneumatic Systems
Yes, jaw couplings can be used in both hydraulic and pneumatic systems to connect the driving and driven components. Jaw couplings are versatile and well-suited for various power transmission applications, including those involving fluid-based systems. Here's how jaw couplings are compatible with hydraulic and pneumatic systems:
Flexibility: Jaw couplings are made of flexible materials, such as elastomers, which allow for some angular, parallel, and axial misalignment between the shafts. In hydraulic and pneumatic systems, where vibrations and movements are common, the jaw coupling's ability to accommodate misalignment helps reduce stress on the connected components.
Shock Absorption: Hydraulic systems often experience pressure surges and hydraulic shocks due to rapid changes in fluid flow. Similarly, pneumatic systems may encounter air pressure fluctuations. Jaw couplings can absorb shocks and vibrations, protecting the system from sudden jolts and minimizing wear on components.
Corrosion Resistance: Some jaw couplings are available in materials that offer excellent corrosion resistance, making them suitable for hydraulic systems working with hydraulic fluids and pneumatic systems handling compressed air, which may contain moisture.
Low Inertia: Jaw couplings have low inertia, which is advantageous in applications where quick start-stop responses are required. This characteristic is beneficial in hydraulic and pneumatic systems that need rapid and precise movements.
Backlash Prevention: Backlash, which can lead to vibrations and inaccuracies, is minimized with jaw couplings. This feature is beneficial in hydraulic and pneumatic systems where precise positioning is crucial.
Simple Installation: Jaw couplings are easy to install and require minimal maintenance, making them suitable for various hydraulic and pneumatic applications.
Compatibility with Shaft Sizes: Jaw couplings are available in different sizes and configurations, allowing for compatibility with various shaft diameters commonly found in hydraulic and pneumatic systems.
Overall, jaw couplings offer reliable power transmission in hydraulic and pneumatic systems, providing benefits such as flexibility, shock absorption, corrosion resistance, low inertia, and backlash prevention. However, it's essential to consider factors such as operating conditions, temperature, and the type of fluid used when selecting a jaw coupling for a specific hydraulic or pneumatic application.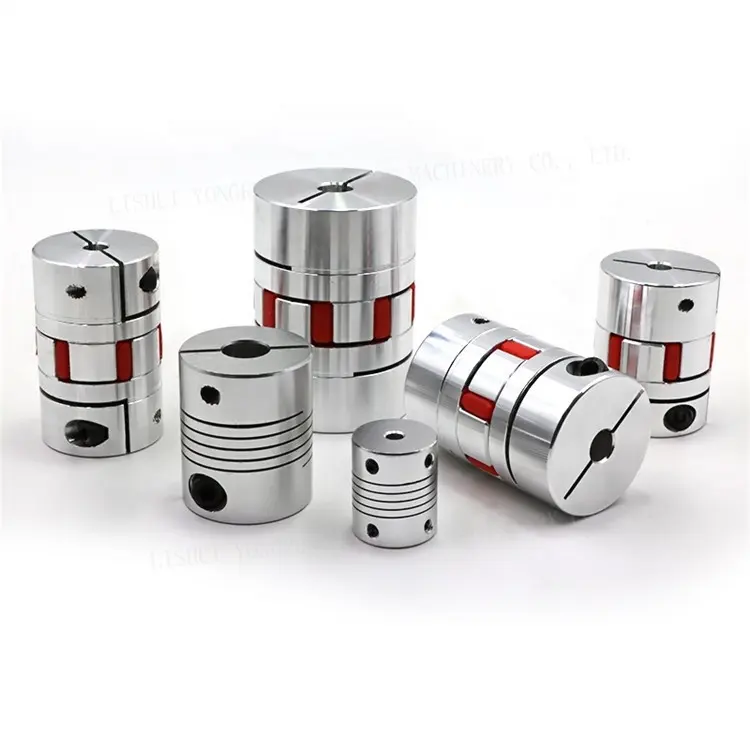 How does a jaw coupling deal with backlash and torsional stiffness?
A jaw coupling addresses backlash and torsional stiffness through its unique design features and choice of materials. Backlash is the amount of free play or clearance between the coupling components, while torsional stiffness refers to the resistance of the coupling to torsional or twisting forces. Here's how a jaw coupling deals with these aspects:
Backlash: Jaw couplings are designed to minimize backlash by ensuring a close fit between the elastomer spider and the jaws of the coupling hubs. The elastomer spider acts as a flexible intermediary that fills the space between the mating jaws, reducing any free play between them. This close fit reduces backlash and provides a more precise and responsive power transmission, especially in reversing or intermittent motion applications.
Torsional Stiffness: Torsional stiffness is achieved in jaw couplings by using materials that provide a balance between flexibility and rigidity. The elastomer spider in the coupling offers some flexibility, allowing it to absorb vibrations and dampen shocks. However, to ensure adequate torsional stiffness, the coupling hubs are usually made from sturdier materials like steel or aluminum. The choice of elastomer material and its geometry also influences the torsional stiffness of the coupling. Some applications may require coupling designs with higher torsional stiffness to maintain the accuracy and stability of the system, while others may benefit from more flexible couplings that can accommodate misalignments and shock loads. Overall, the combination of the elastomer's flexibility and the coupling hub's rigidity results in a coupling with a balanced torsional stiffness that can meet the specific needs of the application.
In summary, a jaw coupling minimizes backlash by providing a close fit between the coupling components, and it achieves torsional stiffness by using a combination of flexible elastomer materials and rigid coupling hubs. These design considerations make jaw couplings suitable for a wide range of applications that require reliable power transmission, precise motion control, and the ability to handle misalignments and shocks.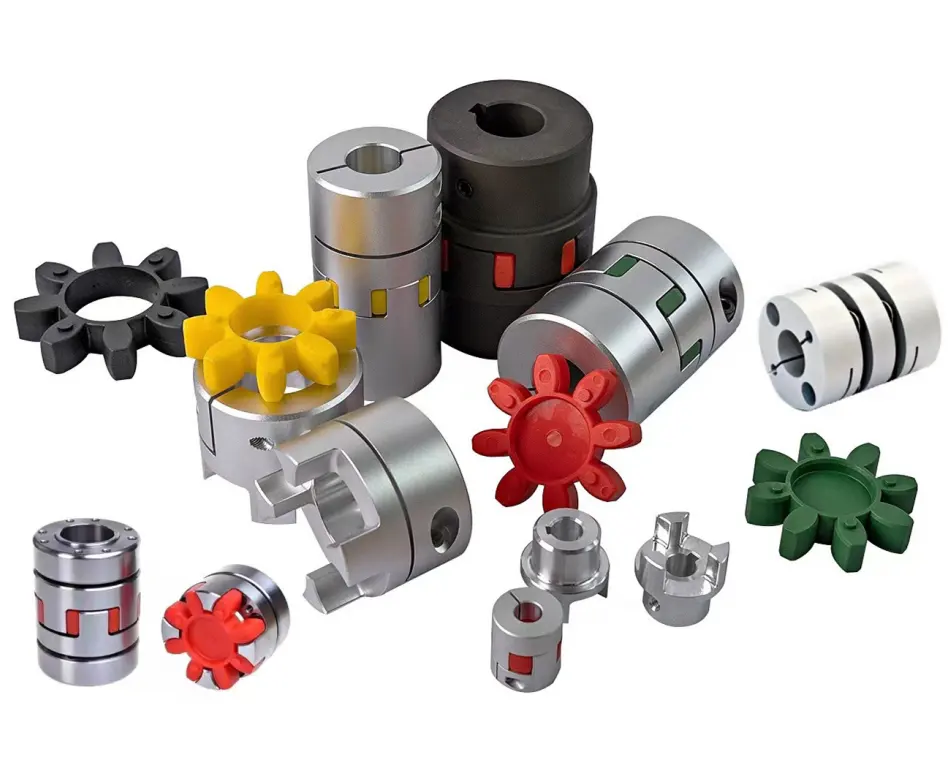 Safety Considerations When Using Jaw Couplings in Rotating Machinery
While jaw couplings are generally safe to use in rotating machinery, there are some important safety considerations to keep in mind to ensure safe and reliable operation:
Proper Installation: Correct installation is crucial for the safe functioning of jaw couplings. The coupling should be mounted precisely in alignment with the shafts to prevent misalignment and minimize stress on the components.
Regular Maintenance: Regular inspection and maintenance are essential to identify signs of wear, misalignment, or damage. Any issues should be addressed promptly to prevent potential failures that may compromise safety.
Load Capacity: Ensure that the selected jaw coupling has an adequate load capacity for the specific application. Overloading the coupling can lead to premature failure and safety risks.
Operating Speed: Be mindful of the operating speed limitations of the jaw coupling. Operating the coupling beyond its maximum rated speed may result in excessive wear and potential hazards.
Environmental Factors: Consider the environmental conditions in which the jaw coupling will operate. Extreme temperatures, humidity, or corrosive substances may impact the coupling's performance and longevity.
Emergency Shutdown: Implement an emergency shutdown procedure to quickly stop the machinery in case of any unexpected issues or safety concerns.
Guarding and Enclosure: Depending on the application, consider using protective guarding or enclosures to prevent accidental contact with rotating components and ensure operator safety.
Compliance with Standards: Follow industry standards and regulations relevant to the specific application to ensure compliance and adherence to safety guidelines.
By adhering to these safety considerations, operators and maintenance personnel can help minimize the risk of accidents, protect personnel from potential hazards, and ensure the reliable and safe operation of rotating machinery with jaw couplings.



editor by CX 2023-09-21