Product Description
Original Natural Rubber Red Color Jaw Spider Coupling Gr100 224*113*38 
Structure:Jaw / Spider                                                                       Flexible or Rigid:Flexible
Standard or Nonstandard:Standard                                                  Material:PU, or others, PU
Brand Name:Y&F                                                                              Place of Origin:HangZhou, China (Mainland)
Model Number:Elastic spider                                                            Item:spider coupling rubber
Color:Red color                                                                                 Size:GR100
                                     
Supply Ability
Supply Ability:
3000 Piece/Pieces per Month
Packaging & Delivery
Packaging Details
In standard export packing:suche as  carton, plastic bags etc.
HangZhou,China
Lead Time :
In 3-7 days or according to your orders
 
| | |
| --- | --- |
| Place of Origin | HangZhou, China (Mainland) |
| Brand Name | YNF/Y&F |
| Property | High/low temperature resistance, oil and fuel resistance, weathering resistance, O zone resistance etc. |
| Shape | According to your requirement. |
| Color | Red color  |
| Material | Jaw,Spider,Rubber |
| Delivery | Within 10 days after payment |
| Packing | Plastic bag & carton box or according to your requirements. |
| Application | Excavator/Digger |
Product show as below:
| | | | |
| --- | --- | --- | --- |
|   | OD   | ID | H |
| GR-28 | 65 | 30 | 20 |
| GR-38 | 80 | 38 | 22 |
| GR-42 | 95 | 45 | 20 |
| GR-48 | 105 | 52 | 26 |
| GR-55 | 120 | 60 | 27 |
| GR-65 | 134 | 69 | 25 |
| GR-75 | 160 | 80 | 37 |
| GR-90 | 199 | 100 | 42 |
| GR-100 | 224 | 113 | 38 |
| GR-110 | 225 | 127 | 42.5 |
About us:
Company Information
Yingfeng Construction Machinery Limited established in 1988,having both trading company and owned factory .Office and showroom are located in HangZhou ,Xihu (West Lake) Dis. district. We produce and sell various Excavator Parts,such as coupling,Oil Seal,Hydraulic Parts,Excavator Rubber Parts,Excavator Electric Parts,Excavator wearing Parts,Engine Parts,Excavator Filters,Excavator Gears,Bearings,Excavator A/C Parts,Excavator Undercarriage Parts and Some air compressor couplings.
FAQ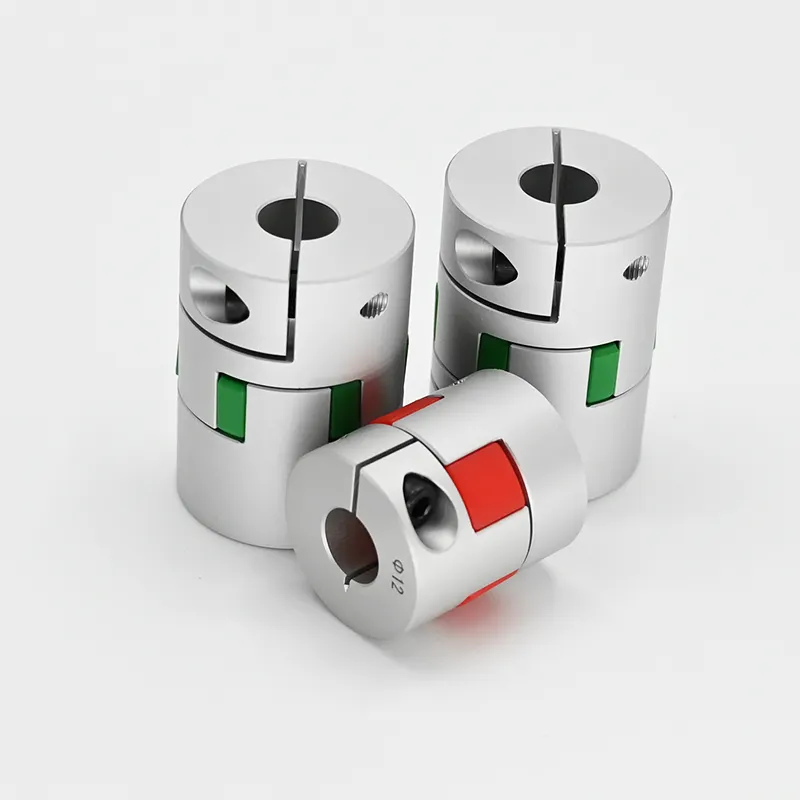 Reducing Downtime and Maintenance Costs with Jaw Couplings
Jaw couplings play a crucial role in reducing downtime and maintenance costs in mechanical systems. Here's how they contribute to improved efficiency and cost-effectiveness:
Shock Absorption: Jaw couplings feature an elastomeric spider between the hubs, which acts as a shock absorber. It helps dampen vibrations and shock loads, protecting connected equipment from sudden impacts. By minimizing the impact of shocks and vibrations, jaw couplings extend the lifespan of components and reduce the need for frequent repairs or replacements.
Misalignment Compensation: In real-world applications, shaft misalignment is almost unavoidable due to factors such as temperature variations, foundation settling, or minor assembly errors. Jaw couplings can accommodate angular and parallel misalignment, reducing stress on connected equipment and minimizing wear on shafts and bearings.
Fail-Safe Design: Jaw couplings are designed with a fail-safe feature. If the elastomeric spider fails due to wear or damage, the jaws of the coupling interlock, allowing the system to continue transmitting torque. This design prevents complete coupling failure and allows the machinery to keep running until scheduled maintenance can be performed.
Easy Installation and Replacement: Jaw couplings are relatively easy to install and replace, which helps reduce downtime during maintenance or equipment upgrades. With simple set-screw or clamp-type hubs, the couplings can be quickly installed or removed without disassembling the entire system.
Cost-Effectiveness: Compared to some other types of couplings, jaw couplings are generally more cost-effective. They offer reliable performance and misalignment compensation at a relatively lower cost. Additionally, the extended equipment lifespan and reduced maintenance needs contribute to long-term cost savings.
By providing shock absorption, misalignment compensation, fail-safe operation, easy installation, and cost-effectiveness, jaw couplings enhance the overall reliability and efficiency of mechanical systems, leading to reduced downtime and maintenance costs.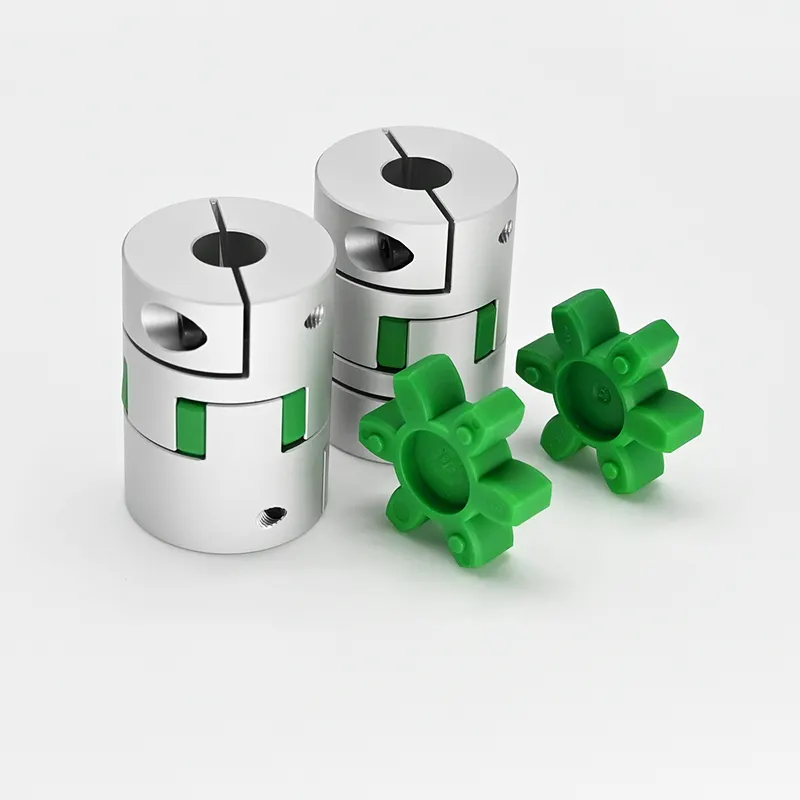 How do jaw couplings handle axial movement in rotating machinery?
Jaw couplings are primarily designed to handle angular and parallel misalignment between rotating shafts. While they are not specifically designed for axial movement compensation, they can accommodate a limited amount of axial movement under certain conditions.
The ability of a jaw coupling to handle axial movement depends on the specific design of the coupling and the type of elastomer spider used. The elastomer spider serves as the flexible element between the two coupling hubs and is responsible for transmitting torque and compensating for misalignment. Some jaw couplings have an elastomer spider with axial flexibility, allowing the coupling to accommodate minor axial movements while maintaining effective torque transmission.
However, it is essential to note that jaw couplings have limitations regarding axial movement. They are not designed for significant axial loads or axial displacements. Excessive axial movement can lead to premature wear and damage to the elastomer spider, reducing the coupling's performance and lifespan.
If an application requires significant axial movement compensation, other types of couplings may be more suitable. For instance, flexible beam couplings or bellows couplings are designed specifically to handle axial movement and are often used in applications where axial misalignment is a critical consideration.
In summary, while jaw couplings can handle a certain amount of axial movement, they are primarily intended for angular and parallel misalignment compensation. For applications with significant axial movement requirements, it is essential to consider coupling types explicitly designed for this purpose.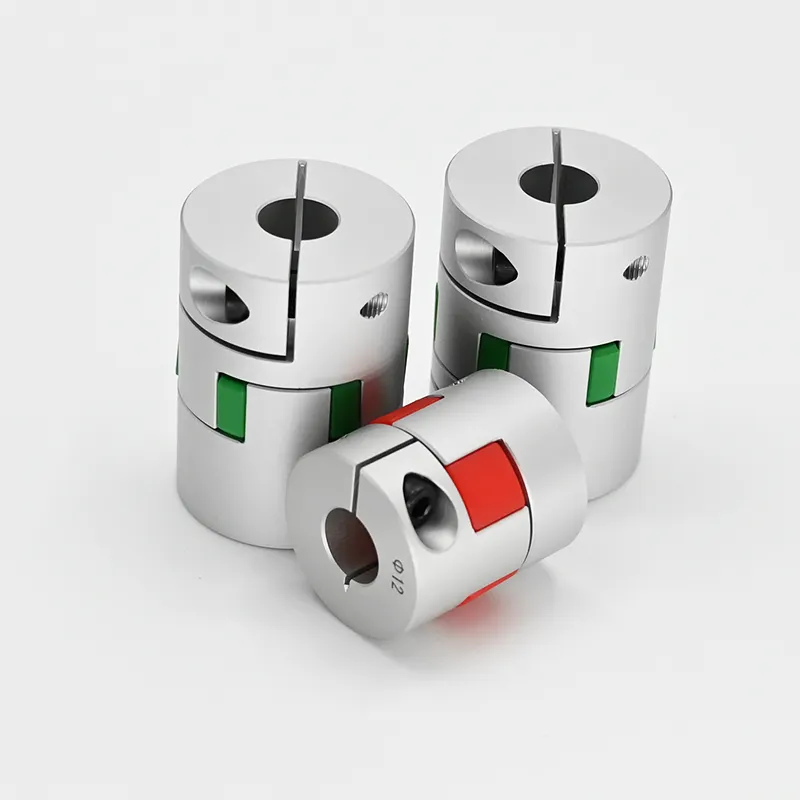 Advantages of Using Jaw Couplings in Mechanical Systems
Jaw couplings offer several advantages in mechanical systems:
Misalignment Compensation: Jaw couplings can tolerate angular, parallel, and axial misalignments between connected shafts, reducing the need for precise alignment during installation.
Vibration Damping: The elastomeric spider in the jaw coupling absorbs shocks and vibrations, providing smoother operation and extending the life of connected equipment.
Backlash-Free: Due to the tight fit between the jaws and the spider, jaw couplings are virtually backlash-free, enabling more accurate and responsive motion transfer.
High Torque Capacity: Jaw couplings can handle high torque loads, making them suitable for a wide range of industrial applications.
Easy Installation: With a simple design and few components, jaw couplings are easy to install and maintain.
Cost-Effective: Compared to other types of couplings, jaw couplings are relatively cost-effective, providing reliable power transmission at a lower cost.
Fail-Safe Design: In the event of a spider failure, the jaws can still maintain some torque transmission, allowing for limited operation and preventing sudden breakdowns.
Due to these advantages, jaw couplings are widely used in pumps, motors, fans, and various industrial machinery where misalignment, vibration, and torque transmission are critical factors.



editor by CX 2023-10-21