Product Description
Product Description
Manufacturer of all kinds of coupling, Jaw coupling included
Standard or non-standard
Achieving ISO9001: 2000 and ISO14001: 200
Manufacturer of all kinds of coupling, Jaw coupling included
Standard or non-standard
Achieving ISO9001: 2000 and ISO14001: 2004, so our quality can guarantee.
L505 L070 L075
Detailed Photos
Product Parameters
Our Advantages
Company advantages:
Own Import & Export License, The TV trade mark registered successfully in many countries, Sales network spread all over China, Products export to 65 countries in 5 continents.
Membership:
1. The member of China General Machine Components Industry Association.
2. The member of China Chain Transmission Association.
3. The member of China Chain Standardization Association.
4. The member of China Agricultural Association Machinery Manufacturers.
With our excellent trained staffs and workers, advanced and efficient equipments, completely sales network, strict QA systems. You are confidence that our premium qualified chain can meet all customers' specification and strictest quality standards.
WHY CHOOSE US
Comprehensive Product Portfolio We produce and supply a wide range of power transmission
products including drive chains, leaf chains, conveyor chains, agricultural chains, sprockets, and
couplings. This one-store-for-all shopping experience will significantly reduce your searching costs while
guarantee youfind what you want at 1 click.
Value Choice Products Our products are the best combination of quality and price, and you get what
you want within your budgets
Seasoned Sales Associates and Engineers We have 15 seasoned sales associates and 5 engineers;
on our team at your disposal any time when you need a helping hand. They are well trained with industry
know-now and will always respond to your requests within 24 hours.
100% Customer Retention Rate Our regular customers from overseas come back not just for our
premium quality products, but for the superior services that we've provided over the years.
FAQ
Q1: What's your average lead time?
A: It varies. Our regular end-to-end lead time is 1-2 months.. We also provide express shipments for rush orders. For details,please consult our sales associate.
Q2: Is your price better than your competitors given the same quality?
A: Definitely YES. We provide the most competitive price in the power transmission industry. If price disparity exists, we'll be more than happy to do a price match.
Q3: Can you make chains according to my CAD drawings?
A: Yes. Besides the regular standard chains, we produce non-standard and custom-design products to meet the specific technical requirements. In reality, a sizable portion of our production capacity is assigned to make non-standard products.
Q4: Can we inspect the goods before shipment?
A: Yes. You or your representative or any third-party inspection party assigned is allowed access to our facility and do the inspection.
Q5: What kind of payment method is acceptable for your mill?
A: We're flexible. We take T/T, L/C, or any other online payment methods so long as it's applicable for you.
Q6: What if I have any other questions?
A: Whenever in doubt, you're always encouraged to consult our sales associate any time – They will help you to your satisfaction.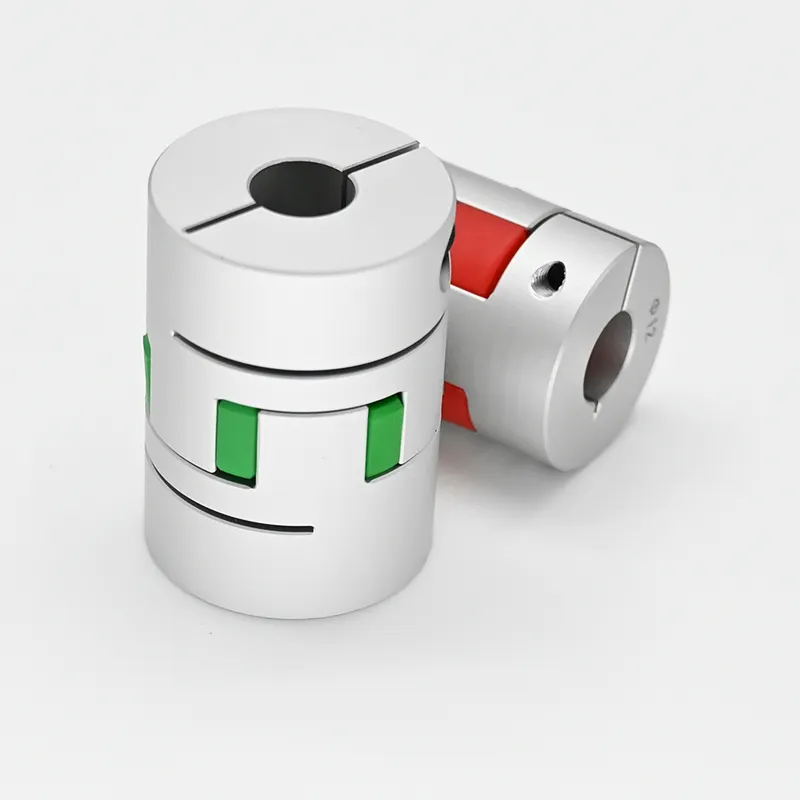 Use of Jaw Couplings in Food Processing and Pharmaceutical Industries
Jaw couplings can be used in food processing and pharmaceutical industries under certain conditions and with the appropriate materials and design considerations. These industries have strict regulations and requirements regarding hygiene, contamination prevention, and cleanability. Here are some key factors to consider:
Material Selection: For applications in food processing and pharmaceutical industries, jaw couplings must be made from materials that meet FDA and/or other regulatory standards for food contact and pharmaceutical use. Stainless steel or FDA-approved plastics are commonly used in such applications.
Cleanability: The design of the jaw coupling should allow for easy cleaning and sanitization. Smooth surfaces and minimal crevices help prevent the accumulation of debris and bacteria. Hygienic designs are crucial to ensure compliance with industry standards.
Sealing: Proper sealing is essential to prevent any lubricants or contaminants from escaping the coupling and coming into contact with the processed materials. Seal materials must be compatible with the substances used in the industry.
Corrosion Resistance: In food processing and pharmaceutical environments, equipment is often subjected to aggressive cleaning agents and chemicals. Jaw couplings must be corrosion-resistant to withstand these harsh conditions and maintain their performance over time.
Compliance with Regulations: Industries such as food processing and pharmaceuticals have specific regulatory standards, such as those set by the FDA (Food and Drug Administration) or other relevant authorities. The jaw couplings used in these applications must meet all necessary regulations to ensure product safety and consumer confidence.
It is important to note that while jaw couplings can be suitable for certain applications in food processing and pharmaceutical industries, it is essential to work closely with coupling manufacturers and suppliers to ensure that the selected couplings meet all industry-specific requirements and standards. Additionally, regular maintenance and inspection should be carried out to ensure the couplings continue to perform as expected and comply with hygiene and safety regulations.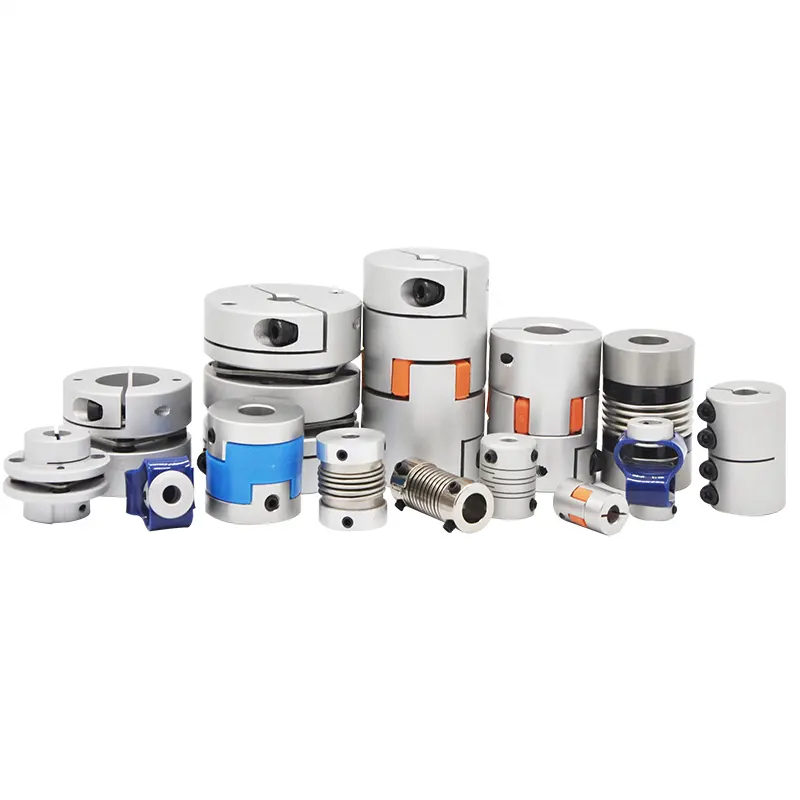 What are the common installation mistakes to avoid when using jaw couplings?
Proper installation of jaw couplings is crucial to ensure their reliable and efficient operation. Avoiding common installation mistakes can prevent premature wear, misalignment, and potential equipment damage. Here are some of the most common installation mistakes to avoid when using jaw couplings:
Incorrect Coupling Size: Using the wrong size of jaw coupling for the application can lead to various issues. Undersized couplings may not handle the required torque, leading to early failure, while oversized couplings may result in increased rotational inertia and decreased system performance. Always ensure that the selected coupling is appropriate for the torque and power requirements of the equipment.
Misalignment: Improper alignment of the shafts during coupling installation can cause excessive forces and premature wear on the coupling components. Angular, parallel, and axial misalignments should be minimized and kept within the manufacturer's recommended tolerances. Consider using alignment tools and techniques to achieve accurate shaft alignment.
Over-Tightening: Applying excessive torque when tightening the coupling elements can lead to deformation of the elastomer spider or damage to the hubs. Over-tightening can also increase friction and cause premature wear. Follow the manufacturer's specified torque values during installation to ensure proper clamping without causing damage.
Lack of Lubrication: Some jaw couplings require lubrication to reduce friction and wear. Neglecting to lubricate the coupling elements can lead to increased friction, higher operating temperatures, and reduced coupling life. Follow the manufacturer's guidelines regarding lubrication intervals and types of lubricants to use.
Failure to Inspect Components: Before installation, carefully inspect all coupling components for any signs of damage, wear, or defects. Using a damaged or worn-out elastomer spider or other components can compromise the coupling's performance and reliability. Replace any worn or damaged parts before installing the coupling.
Improper Shaft End Preparation: Ensure that the shaft ends are clean, smooth, and free from burrs or imperfections before installing the coupling. Rough or uneven shaft surfaces can lead to misalignment and reduce coupling performance. Properly clean and prepare the shaft ends to ensure a secure and accurate fit.
Not Following Manufacturer's Guidelines: Each jaw coupling has specific installation instructions provided by the manufacturer. Failure to follow these guidelines can result in coupling failure or reduced performance. Always refer to the manufacturer's installation manual and recommendations for proper installation procedures.
By avoiding these common installation mistakes, users can maximize the performance and longevity of jaw couplings in their applications. Proper installation ensures that the coupling operates efficiently, transmits power effectively, and reduces the risk of unexpected failures or downtime.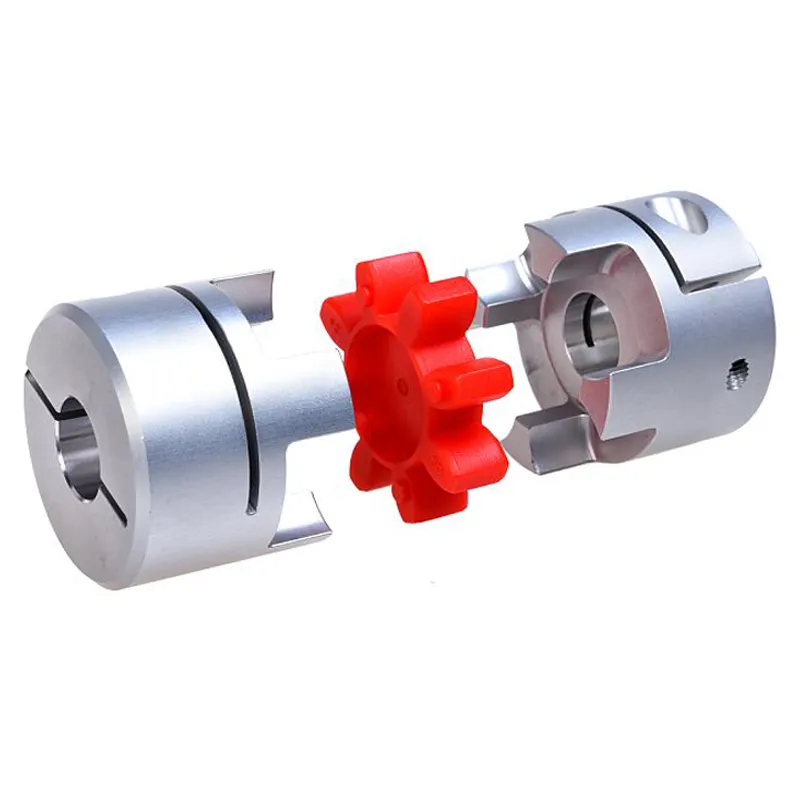 Limitations and Disadvantages of Using Jaw Couplings
While jaw couplings offer several advantages, they also have some limitations and disadvantages that should be considered when selecting them for specific applications:
Angular Misalignment: Jaw couplings are sensitive to angular misalignment, and excessive misalignment can lead to increased wear and reduced service life.
Radial Misalignment: Similar to angular misalignment, radial misalignment should be kept within acceptable limits to prevent premature wear.
Temperature Limitations: The operating temperature range of jaw couplings may be limited by the material used. For high-temperature applications, other coupling types may be more suitable.
Shock Load Absorption: While jaw couplings can handle moderate shock loads, they may not be ideal for applications with severe shock loads, which can lead to increased stress and failure.
Torsional Stiffness: Jaw couplings have a certain level of torsional stiffness, which means they may not provide the same level of vibration isolation as other coupling types.
Backlash: Jaw couplings can have some degree of backlash due to their elastomeric element, which may not be desirable in precision positioning applications.
Speed Limitations: High-speed applications may require careful consideration of the jaw coupling's design and material selection to avoid issues related to centrifugal forces.
Despite these limitations, jaw couplings remain a popular choice in many applications due to their ease of installation, simple design, and cost-effectiveness. Proper selection, installation, and maintenance can help mitigate some of these limitations and ensure optimal performance and reliability of the jaw coupling.



editor by CX 2023-09-05